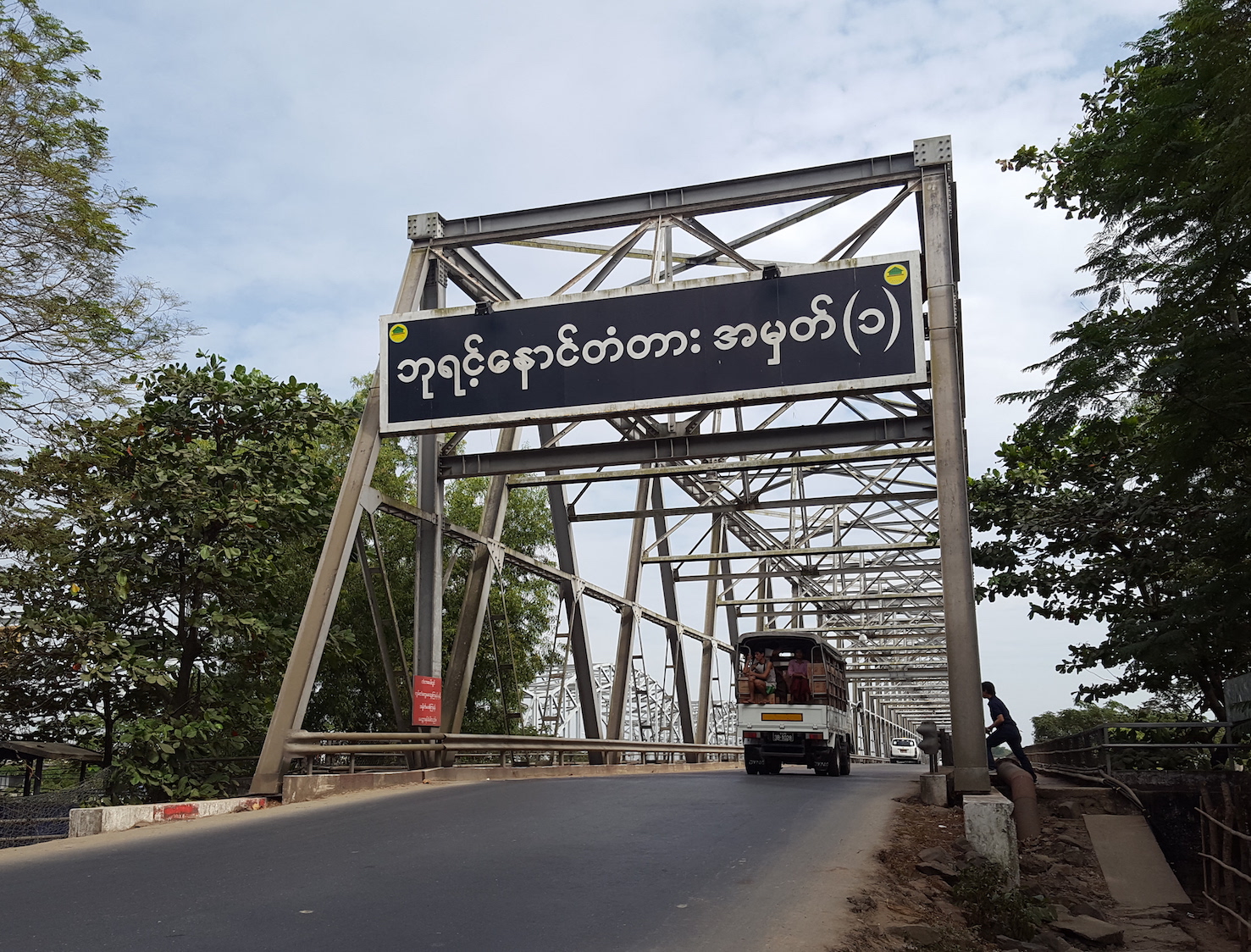 Bayintnaung Bridge, Yangoon, Myanmar
Categories:

Consulting | Rehabilitation and retrofit
The seismic retrofit design of the Bayintnaung bridge in Yangoon has been succesfully completed and the report submitted to the Myanmar Ministry of Construction.
Numeria was actively involved in the structural assessment and sesimic retrofit design of the bridge that, due to its location, plays a stratefic role in the transportation system of Yangoon.
Our partner BIT has delivered today the final design report to the Myanmar Ministry of Construction.
The steel bridge, designed in 1992 by an Italian company, in its present configuration is supported by sliding bearing with shear keys. Due to soil settlements at the abutments, some of the existing bearings displaced out of their initial position.
The proposed seimic retrofit solution make use of High Damping Rubber Bearings (HDRBs) to minimize the impact of earthquakes on the steel-trussed bridge. An efficient and cost-effective procedure for the replacement of the existing bearings has been developed. Bearing replacement will be made without any need of closing the bridge to traffic.
Numeria, thanks to its experience in structural monitoring, will carry out, together with BIT, a full dynamic characterisation of the bridge in its present condition and after the retrofit. A wireless sensors network will be installed for permanent monitoring.