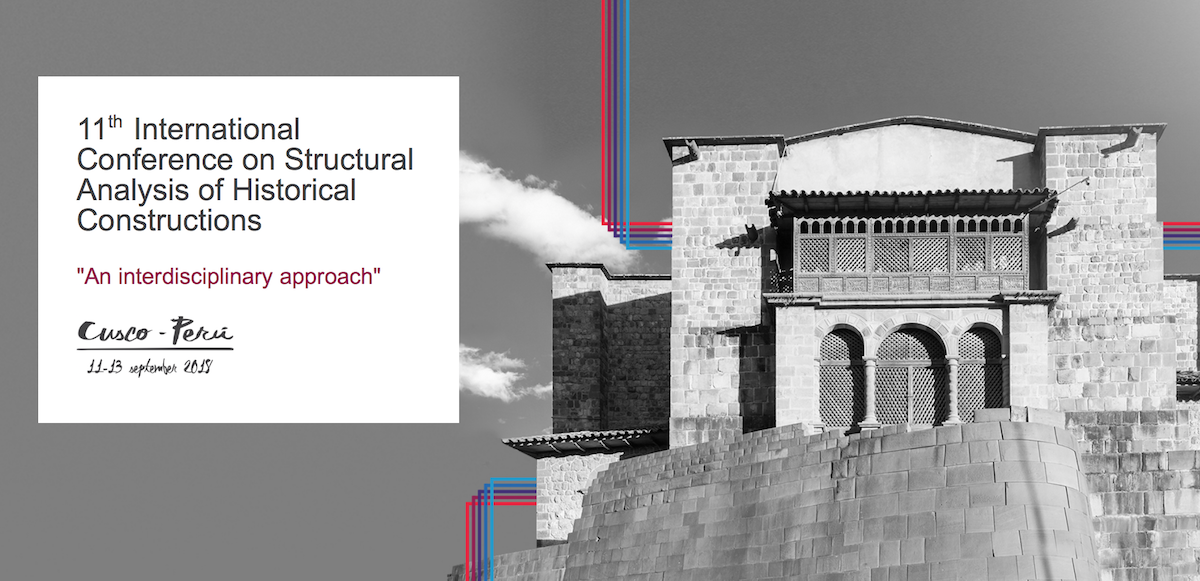 Numeria at SAHC2018
Categories:

Education | Rehabilitation and retrofit
Numeria at SAHC 2018 in Cusco, Perù.
SAHC 2018 11th International Conference on Structural Analysis of Historical Constructions will be held in Cusco, Perù
Numeria will attend the conference as author. The paper "The Medieval Grange of Cuna – Siena (Italy)- Interdisciplinary studies on masonry structures" by Manzoni, Casarin, Dandria, Dusi, Giamello, Giorgi, Gabbrielli, Magrini and Randazzo will be presented by Elena Manzoni.
See our Pubblication page to download the article